Łódź: workshops, city games, guided tours, weekend activities and more!
There is no time for boredom in Lodz! If you are wondering what to do in Lodz, you've come to the right place! The city offers plenty of opportunities for active recreation: workshops, city games (location-based games), guided tours and sightseeing in Lodz. Below we suggest what is worth doing in Lodz, not only on the weekend. If you don't find what you are looking for here, make sure you check what to see in Lodz and what museums in Lodz are worth visiting!
Workshops for kids, teenagers and adults in Lodz
Visiting Lodz may be a good chance to take part in various workshops organized on a regular basis or on special customer orders. Different activities in Lodz are organized, for example, by cultural institutions such as museums and theaters e.g. acting workshops. On the other hand, museums, depending on their profile, organize museum workshops in the field of archeology, art, industrial heritage of Lodz, etc. For food lovers the most attractive will probably be the culinary workshops. Various types of attractive activities are also organized in places such as the ZOO, the Botanical Garden, or EC1 Łódź. Workshops are also organized by specialized travel companies and agencies, as well as event agencies from Lodz.
It is recommended to book workshops before visiting any institutions - by phone or e-mail. Thanks to this, you can be sure that there will be a place for you!
City games and guided tours in Lodz
If you are bored with standard city tours, you are not a fan of traveling on your own, or you just want to discover new, interesting places that are not mentioned in guides - be sure to try city games or take part in a special guided city tour with a specific storyline. City games are most often about solving puzzles hidden in different locations. Recently, games based on geolocation technology, using tablets or private smartphones of participants, have become very popular. In Lodz, such solutions are provided by Seven Events Group, Acora Events, or Tropiciel. If you are a fan of traditional city games you will be satisfied by Regio or Grupa Fabricum games. The same companies also organize special guided tours.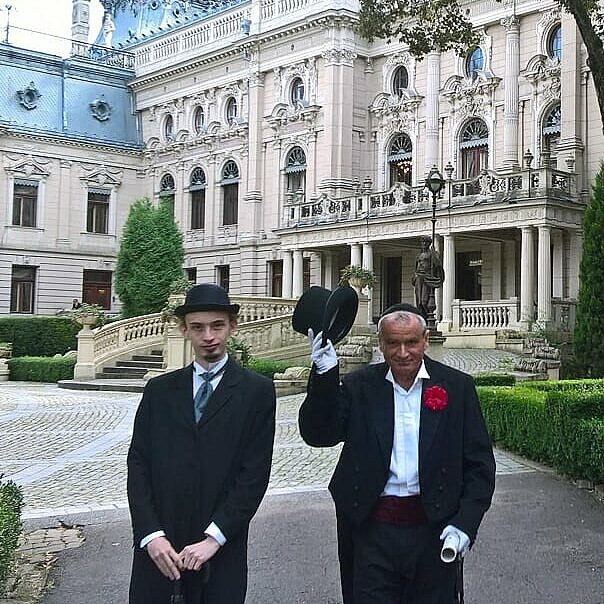 Recreation and sport activities in Lodz
For those who like to spend their free time actively, we recommend one of the many sports facilities in Lodz. The city offers plenty of opportunities for active leisure, from swimming pools and saunas, through bowling and climbing, to toboggan run, and even curling! For everyone who is looking for thrills, we recommend activities with a large dose of adrenaline, such as zip-line or military games at the Battle Arena. However, if you are looking for peace and relax, be sure to go for a walk to one of the many city parks in Lodz or visit the Łagiewnicki Forest.